Sir Alex Gives Thumb Up to Congestion Charging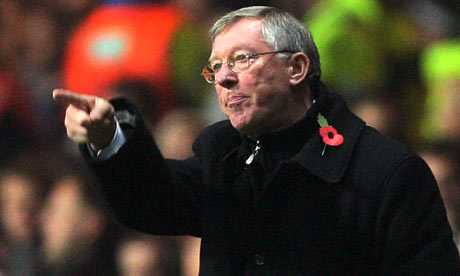 It's the rare day when two major interests in my life, traffic and English football ("soccer"), coincide.
That's why I was delighted to note that Manchester United's coach, Sir Alex Ferguson, has come out in favor of the congestion charge scheme that Mancunians are about to start voting on by mail (the result will be announced December 12). According to the Guardian, Ferguson, in a letter to the Manchester Evening News, wrote that congestion charging offers a "once in a lifetime opportunity to put Greater Manchester in the premier league for public transport — so don't score an own goal." If the scheme is approved, nearly $3 billion in funds (or, roughly, the cost of Man U's current player contracts) will be put into public transport in Manchester.
The Guardian comes down in favor of the scheme here.
This entry was posted on Monday, December 1st, 2008 at 12:48 pm and is filed under Cities, Congestion, Uncategorized. You can follow any responses to this entry through the RSS 2.0 feed. Both comments and pings are currently closed.